If you geek out (like we do) over the technology tools that power our digital photography habit, you will fanatically Jones over OWC. In the sleepy little town of Woodstock, IL a wide awake company called Other World Computing offers just about everything a photographer, computer maven, Apple fan or Mac freak could ever want.
Who is OWC?
If you've never heard of OWC (Other World Computing), here's an introduction. OWC is a premier zero-emissions Mac and PC technology company, and a respected provider of memory, external drives, SSDs, Mac and PC docking solutions, NAS (Network Attached Storage) and performance upgrade kits.
No newcomer to the arena, OWC been around since 1988, the year that CDs outsold vinyl records for the first time in the US. (It was also the year that NASA scientist James Hansen warned congress of the dangers of the global warming and the Greenhouse Effect—for what good that did.)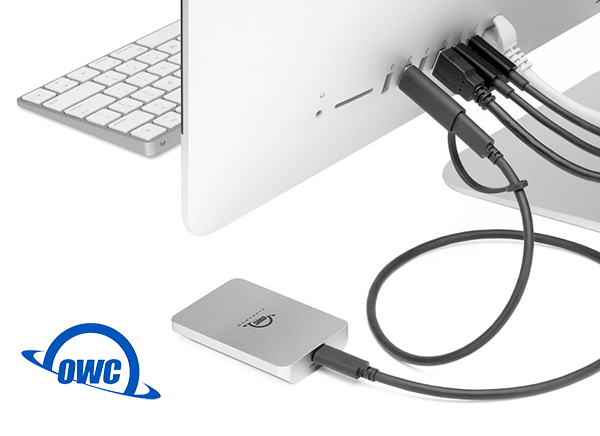 Not long ago, we reviewed one of their hottest products, and it's something that everyone needs. Read what we said: Review: OWC Envoy Pro Elektron is the Smallest and Fastest 1TB External Drive Money Can Buy.
What Does OWC Sell?
This is just a sample, but it's still a big list, so grab a Mountain Dew and have a seat.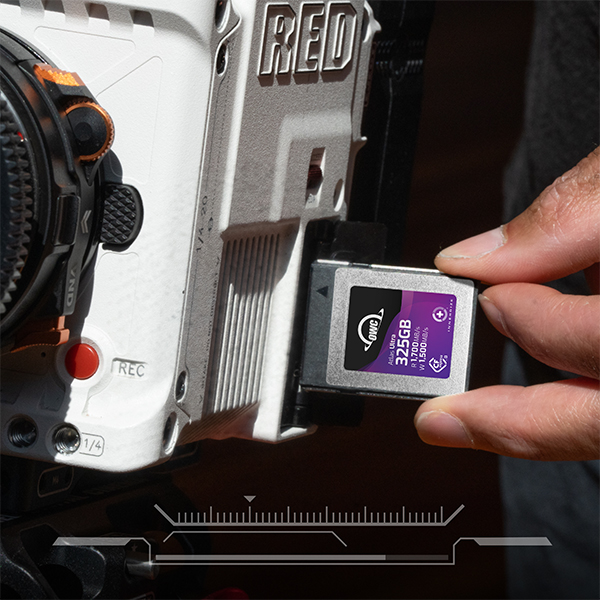 For starters, photographers will love OWC's brand new Atlas Pro and Ultra CFexpress 4.0 Type B memory cards that deliver double the speed of CFexpress 2.0 memory cards. Both provide up to 3000 MB/s Write and 3650 MB/s Read real-world speeds. OWC also offers the industry's first path to upgrading previous generation Atlas 2.0 memory cards to the new CFA (Compact Flash Association) CFexpress 4.0 specification.
If CFexpress is not your thing, OWC sells the highly affordably and powerful Atlas Pro SD cards and advanced Atlas Ultra SD cards. The Atlas Pro line is available in capacities up to 1TB and capable of sequential write speeds up to 130 MB/s while the Ultra, which comes in 64GB through 512GB capacities, tops out at a sequential write speed up to a whopping 250 MB/s.
For videographers and photographers who use professional cameras that have both SD and CFexpress memory card slots, OWC features the $79 Atlas Dual CFexpress + SD Card Reader. It enables you to transfer video, photos and audio from CFexpress Type B and SDXC UHS-II cards simultaneously at USB-C 10Gb/s speeds.
If you've ever built a PC or even if you just need to swap out a hard drive or power supply, you can't miss with the OWC 72-Piece Advanced Toolkit. Priced under $50, (currently on sale for $34.99) it includes everything you need to service your Mac, PC or other small electronics, and comes in a durable nylon case.
All photographers need hard drives. OWC sells external drive enclosures, internal drives for Macs and PCs, Thunderbolt drives, NAS drives, and more. If you use an iMac, consider a DIY iMac Drive Upgrade kit. If you're squeamish about performing surgery on your computer, OWC also offers installation options for certain models.
And who doesn't need more memory? OWC can supply you with memory upgrades for everything from iMacs to Mac Pros.
One of the frustrations many Mac users endure is the lack of I/O ports. OWC has many solutions, including the exciting OWC 14-Port Thunderbolt Dock. For less than $200 you can add 14 ports of connectivity for your Mac or PC.
Wait, There's More
OWC's product portfolio comprises cables, video cards, displays and display adapters, new and used iPhones, portable powerbanks, new and used Mac Pros, iPads, replacement batteries, audio accessories, PCIe expansion cards, and even Apple Watches. The list of products goes on and on.
You get the idea. If you're the person who enjoyed strolling the aisles of the now-departed mega computer centers (you know which stores we mean), you'll enjoy visiting OWC online. But you'd better bring a lunch and a lantern because you'll likely be there for a long time—there's so much to see.
PS: Don't miss their Black Friday Sales Event.
—Jon Sienkiewicz