Attaining precise focus is essential for all types of images and it can be difficult to achieve, particularly when shooting moving subjects or scenes where you want maximum sharpness from foreground to background.
When it comes to the latter it can be nearly impossible to meet the goal with a single shot in the camera. That's when a technique known as "focus bracketing," explained below, is an invaluable aid.
This straightforward tutorial is from our friends at Pangolin Wildlife Photography, an experienced group of guides and photography instructors based in Botswana. Not only do they lead safaris in the wilds of Africa, they also post very helpful photo tutorials on their popular YouTube channel.
In today's eye-opening episode instructor Charl Stols explains everything you need to know for putting focus staking to work, and it takes barely 12 minutes to demonstrate. By following Stol's advice your images will look better than ever.
As you may suspect, Stol's advice pertains specifically to wildlife photography, but the techniques he describes are equally beneficial when shooting landscapes and other forms of outdoor images. Stols also discusses how macro shooters can take advantage of this powerful method.
Stols provides an overview of how focus bracketing works, noting that some camera's don't offer this capability. He also describes the software that supports this technique and takes a comprehensive look at necessary camera settings.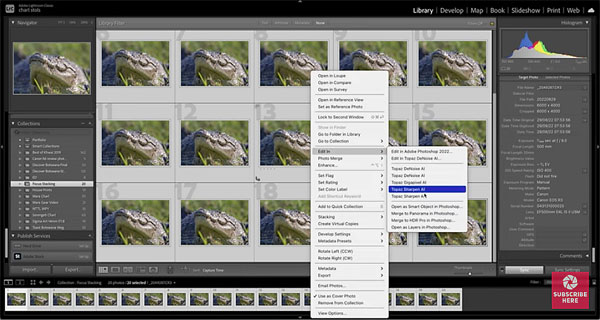 You'll learn why diffraction affects the calculation, how to determine the proper focus increments to use, and several other key variables. Then Stols demonstrates how to import your image sequence to Photoshop and blend the images together for a single, dramatic photo.
There's much more to learn on Pangolin's instructional YouTube channel, so take a look and subscribe.
And for another simple primer, check out our recent post with three easy hacks for shooting amazing photos of the full moon,