We evaluated the Synology DiskStation 1522+ NAS for several weeks and discovered that it does a whole lot more than just store image and video files. It provides secure backups, multi-media server functionality, password-protected file sharing and multi-platform accessibility all rolled into one compact box—and that's only the beginning.
For an in-depth introduction to NAS (Network Attached Storage) drives, read: Network Attached Storage (NAS) Drives: Overview & Why You Need One at shutterbug.com.
More than half of all Fortune 500 companies rely on Synology for their storage server, networking and other data solutions. That was enough to convince me take serious look at the 5-Bay Synology DiskStation DS1522+ NAS for my home data server needs instead of any other brand.
Before I discovered the benefits of a NAS setup, I relied on external hard drives, thumb drives and even email attachments as the means to share images and other files between my laptop, desktop PC and office Mac—at home and when on the road. That was the cumbersome system I used until I discovered the sweet virtues of a NAS drive. Now I can access all of my  files from anywhere no matter which platform I choose or where I work.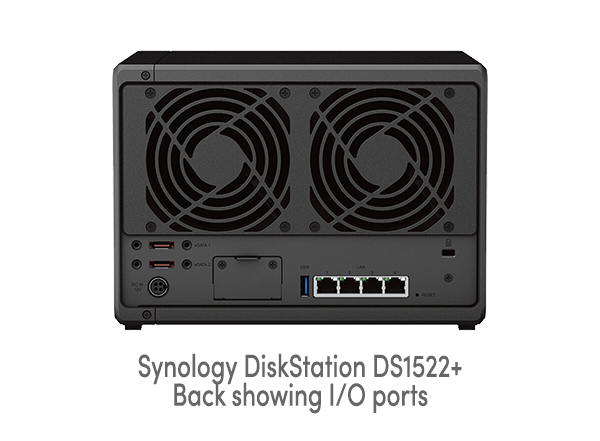 Technicals
Measuring just 9.2 x 9.1 x 6.5 inches (233 x 230 x 166 mm), the Synology DiskStation DS1522+ is a compact enclosure to which you add up to five hard drives internally, and optionally add up to 10 additional drive bays via Synology DX517 expansion units for a maximum of 15 storage drives. It supports up to 80TB natively, and 240TB total with two expansion accessories. Note that hard drives are not included in the DiskStation base price.
The idea is to buy the drive box empty and add just the number of drives and capacity you require. I recommend that you overestimate your needs; in the long run it's cheaper to buy a little more than you need than to add more later.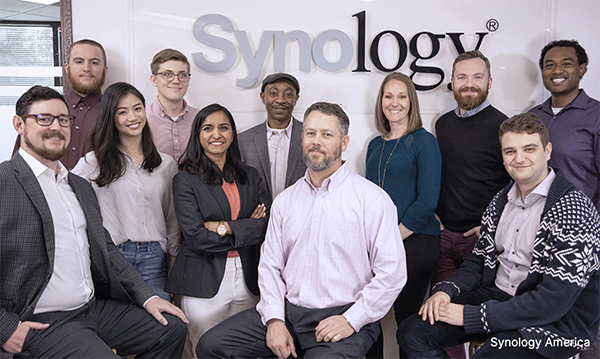 "The DS1522+ is actually an ideal device for photographers who are starting out and expect to grow their needs in the future," a spokesperson for Synology told us. "The optional add-on 10Gb Ethernet capability means it's cost efficient, and with the ability to add expansion units, the storage can grow as the users' libraries grow."
Featuring a 2.6 GHz AMD Ryzen R1600 Dual-Core central processing unit, the DiskStation 1522+ comes with 8GB of DDR4 RAM, two built-in M.2 NVMe SSD cache slots, two USB 3.2 Gen 1 Type-A ports and two eSATA ports, four gigabit Ethernet ports and the very powerful Synology DiskStation Manager operating system. It can be configured a number of different ways including RAID 0, 1, 5, 6, 10, Basic, Hybrid and  JBOD (Just a Bunch Of Disks).
RAID is an acronym for Redundant Array of Independent Disks. A RAID controller can be configured to manage disk Read/Write activity of two or more drives for greater speed, mirrored redundancy or a combination of both. If you set up a pair of 8TB drives as RAID Level 1, identical data is written to each, and total capacity is 8TB even though you have two 8TB drives. If one drive fails, the other contains the exact same data, so no files are lost.
The Synology DiskStation 1522+ is capable of sequential Read speeds of up to 736 MB/s and sequential Write speeds of up to 796 Mb/s. Throughput, in real world terms, is fast and efficient. I found that saving and downloading batches of raw image files happened surprisingly quick.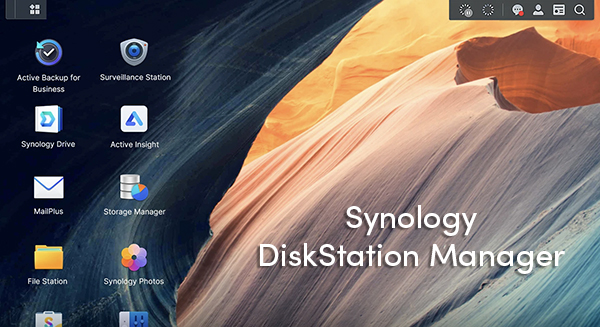 Easy Installation & Operation
It took me about one minute (really) to install a pair of 3.5-inch Seagate Ironwolf Pro hard drives to the DiskStation enclosure. It also accepts 2.5-inch drives. Installation requires no tools and there is no way to do it upside down or backwards. From there on it was plug-and-play. Plug in an Ethernet cable that's connected to your router and plug in the power cord. Setting up the hardware took less time than I ever imagined.
If all the ports on your router are occupied, you can use an inexpensive powered network switch to create more ports. A good example is the NETGEAR 8-Port Gigabit Ethernet Plus  model GS308E. It's inexpensive and very simple to install. These days many homes have Ethernet interfaces hardwired into several different rooms. You can use a switch to add more ports to any Network Access Point, too, so you can still connect your computer.
The Synology DiskStation DS1522+ includes Synology DiskStation Manager (DSM), a very powerful software tool that gives you control over the installed hardware. The DSM Control Panel is a strong differentiator that gives Synology the nod over other brands. It's intuitive, beginner friendly and walks you through every step.
On your computers, the NAS appears as a Network Drive. Open the drive, save files, download files, delete files. Whatever you normally do with a hard drive. The big difference is that this drive is accessible by all of your computers. So if like me you sometimes enjoy working outdoors on the deck, the drive is accessible from your laptop, tablet or smart phone even when you're miles from home.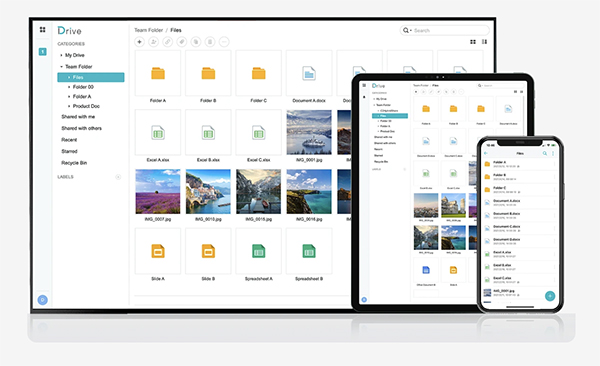 Want to work from your main editing computer? It shows up there, too. No more "I must have saved it to my other computer" issues. And to take it a step farther, your partner or customers can access permitted files and folders on the same drive from their computer—if given security permissions—from anywhere there's an internet connection.
Robust Security
Synology supports 256-bit AES (Advanced Encryption Standard) data encryption, and every Synology NAS unit has built-in support for data encryption.
Synology actively and aggressively reacts to product security incidents. The Synology Product Security Incident Response Team (PSIRT) manages the receipt, investigation, coordination, and public reporting of security vulnerability information regarding Synology products. They also have a bug bounty program to encourage benevolent hackers to challenge security.
Furthermore, on a local level, you can enable Security Advisor, a built-in DSM app that scans your Synology NAS, checks your DSM settings, and gives you advice on how to address security weaknesses. Visit Synology's FAQs for more ways to protect your data.
NAS vs Offsite Cloud Storage
Based on the above, NAS may sound a lot like Cloud Storage. Although they're similar, NAS is preferable in many ways. Instead of being on a server located who knows where, your files are on that black box sitting on the table in your office or maybe basement. No subscription fees required.
Synology says it this way: "Synology storage systems can easily be configured to become a cross-platform private cloud while still giving users complete control over their data."
NAS drives typically are faster and allow more flexible file sharing options. Plus, you own the hardware and control the cost of adding more storage capacity without increasing recurring fees. NAS drives nearly always give you more storage for the same dollars invested, too. And you can stream music and video—to multiple players—from your NAS for the whole family to enjoy.
Pros and Semi-Pros Need NAS
If you're a professional photographer, video content creator or operate a business of any kind, NAS should be on your shopping list. You can save all original digital assets—or only redundant backup copies of those files—in one secure, centralized place, and read or write to the files from wherever you are.
At a street fair and want to show a potential client a photo you'd forgotten to download to your laptop? No problem—it's just a couple clicks away. If you use an outside resource to retouch or knockout images, you can give them a nice little fenced off section of the NAS where you can exchange encrypted workfiles and be confident that they can't see anything you don't want them to see.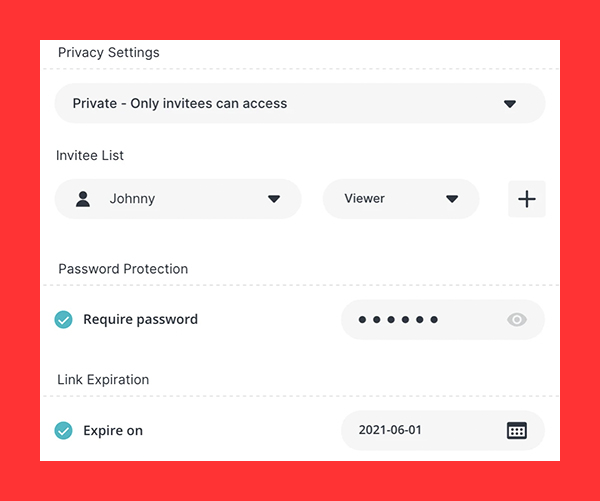 Want to share an album with a wedding photo customer? Give them secure access to the folder(s) containing their proofs and only their proofs. And you can set specific passwords and expirations for each one.
Major Benefits of the Synology DiskStation 1522+
If you think a NAS drive is just a big external hard drive with a couple added features, you're way wrong. At the core it's a tremendous file server system that also allows you to work from different computers throughout your home or studio, including when you're off campus. But the benefits go far beyond those.
Automated Backups with Optional Mirroring
Using backup software, your NAS can perform regular automated backups of all your files, including the collaboration files you share with external resources. If configured as a RAID 1 your NAS can save two identical mirrored images, in case one hard drive should fail. If you have important photos, videos and personal files to preserve, think NAS.
Multiplatform File Accessibility Onsite and Offsite
You can store and access files from all your devices and, if it's a Synology NAS, protect them with smart versioning. This provides great versatility and the ability to sort, manage, share and sync your data across multiple locations and with multiple users.
Share Files Securely
Share permitted files and folders with others located offsite (or with workers within your confines) and specify which users or groups can access, view or modify a shared folder and its contents. The access permissions of shared folders, as well as individual files and subfolders, can be customized for each user or group, and expiration dates can be set for each.
Easily Expandable Capacity
As in the case of the Synology DiskStation described here, NAS drives are typically sold as a diskless enclosure with open bays. The DiskStation DS1522+ has five drive bays. Select the size of the drives you need; start with a pair of 8TB drives and you still have three available bays for more. Plus, you can add up to 10 additional drives to your Synology DiskStation via accessories. I highly recommend buying drives in identical pairs so that they can be configured as RAID 1 to provide mirrored backup redundancy.
Video Surveillance
A NAS drive can serve as a repository for surveillance video, providing private, subscription-free storage of recordings. Files can be accessed through web browsers, desktop clients or mobile apps. Additionally, you can set-up event-based rules to trigger specific actions and dispatch email, SMS and push notification options. The DiskStation DS1522+ supports up to 40 cameras simultaneously. There are currently more than 8,300 surveillance camera models supported.
Locate it Anywhere
No need to surrender desktop space. NAS drives can be located anywhere they can be plugged in with a CAT5 (Ethernet) cable.
Multimedia Server
Your family can enjoy streaming video on multiple smart TVs. Or music. Or the view the family album—especially useful when one of the kiddos is away in college or has moved to a distant city.
Additionally, Synology Photos, an included software, serves as a media organization hub for photos and videos, and provides intuitive browsing options and secure sharing methods. View family photos on your phone at the coffee shop or share images with friends or customers anywhere.
Protection Against Ransomware
You may not think about this much and feel like it only happens to the "other guy." Think again. As per none other than the FBI, "…from January to July 31, 2021, the IC3 has received 2,084 ransomware complaints with over $16.8M in losses, a 62 percent increase in reporting and 20 percent increase in reported losses compared to the same time frame in 2020." Worse yet, ransomware activity is sharply on the rise.
The DiskStation enclosure is sold empty so you can add the number of drives and capacity you require. I recommend that you overestimate your needs; in the long run it's cheaper to buy a little more than you need than to add more later.
Practical Applications Abound
In summary, a NAS drive is a must-have convenience necessity for the many photographers who use a tethered camera/computer in their studio and a different computer, often in a different physical location, for editing, sharing and file storage.
And a NAS drive is a prayer answered for photographers and videographers who enjoy the freedom of working from more than one computer in multiple locations. Never again transport a collection of external HDDs or use slow cloud file transfer while on the road or on location.
The Synology DiskStation 1522+ is also an invaluable tool for wedding, school and portrait photographers who manage multiple inputs (i.e., cameras), multiple computers and need to share files with clients in a secure, controlled environment.
Those who do not need all of the advanced features of the DS1522+ might consider another Synology model. Other good options include the DS220+, DS720+ or DS920+ which are smaller and have less hardware features. The DS220+, for example, is the most affordable and is available from Amazon for $299 without drives. The software is the same across all Synology NAS devices, so it's easy to upgrade to a more versatile unit with no unlearning should a creator's needs change unexpectedly.
Price & Availability
The Synology DiskStation 1522+ NAS can be ordered from Amazon. Price is $699 without hard drives. Owners can order genuine parts and accessories directly from the recently opened Synology Store.
—Jon Sienkiewicz
(As an Amazon Associate, Shutterbug earns from qualifying purchases linked in this story.)