Epic Games, the company behind both the Unreal Engine and video game Fortnite, has announced the limited beta release of a new mobile app that turns photos into three-dimensional (3D) scans.
As spotted by Endgadget, the RealityScan app has been released through Capturing Reality, a company Epic acquired last year. The free 3D scanning app, which was developed in collaboration with Quixel, turns smartphone photos into high-fidelity 3D models quickly and easily.
It leverages photogrammetric software to quickly convert laser scans or images into 3D digital assets. The hope is that end-users will have this technology and capability in their smartphones allowing them to scan and create real-world objects in an instant to use in their digital projects.
"As more creators and hobbyists embrace 3D photogrammetry, we want to make our technology even more accessible, so anyone can bring ultra-detailed, digital models of real-world objects into their virtual projects," Capturing Reality says. "Today marks an exciting new step in that direction."
Users will have to have an Epic Games account in order to log into the app, at which point they will be directed to take at least 20 photographs of a particular item (or just hold down the capture button while circling the object). The app will then process these images and turn them into a fully rendered 3D object with the help of RealityCapture's servers.
Users can then export the scan to Sketchfab — another 3D asset platform Epic purchased back in 2021 — where they can then sell the asset to other creatives or use it themselves in their virtual reality (VR), 3D, or augmented reality (AR) projects. The company believes this application will be incredibly beneficial to game developers who need particular and specific-looking objects to be placed in a virtual environment and will save developers and designers countless hours of programming time.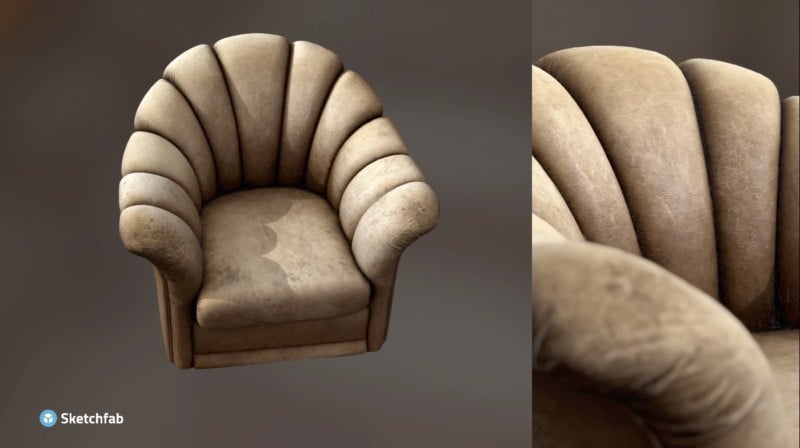 Epic announced a limited Beta program for iOS users along with opening up access to an updated Unreal Engine 5. At the time of publication, the beta program for RealityScanwas already at capacity, which should be an indicator of how much interest there is in a tool like this. While the access has already been cut for the beta, the good news is the company expects the app to be fully rolled out for iPhone users later this spring, with an Android version set to arrive by the end of the year.