VAULT is an NFT space created by creators for creators, your go-to place for high-quality, curated, digital art from top creators around the globe. The VAULT highlight series focuses on the creators that are part of our NFT Community.
This week we are excited to introduce you to, Soto.
Soto is a Toronto-based Film Director and Photographer. Throughout his education and work life in Urban Planning and Architecture, Soto dabbled in photography and film-making as a hobby, with no formal training in the field. 
Soto draws much of his inspiration for his visual and moving pieces from architecture, sound, and design. With the propensity to pick up the camera and capture a moment in time, his lust for creating represents something much bigger as he continues to seek the extraordinary in the ordinary.
Get to Know the Creator and the NFT Space
Your work is heavily influenced by architecture, for you what is the relationship between architecture and photography?
There are a lot of parallels between architecture and photography. Buildings have symmetry, rhythm, pattern, and design. Photographs also embody these same elements through composition; you could create an image that is symmetrical. What is more important is the distinct style buildings have and most starchitects have a signature look that you immediately know when you see a building. I try to apply a unique color grading to my photographs and a storytelling element aspect to it. 
What attracted you to the NFT space?
The NFT space has flipped the old system on its head and has put the creator at the forefront. A creator is able to create smart contracts and continue to collect royalties in the secondary market. The power dynamics have shifted in this era, so I could see why the NFT space is catching on amongst all creators. This space is still early, so it is bound to failures and lessons to be learned in the future. However, this space opens up a global market that wasn't available before to the creator and it isn't going away anytime in the future. This space also ties into the fully digital space (metaverse) that our generation and new generations will fully embrace as part of their culture and social life.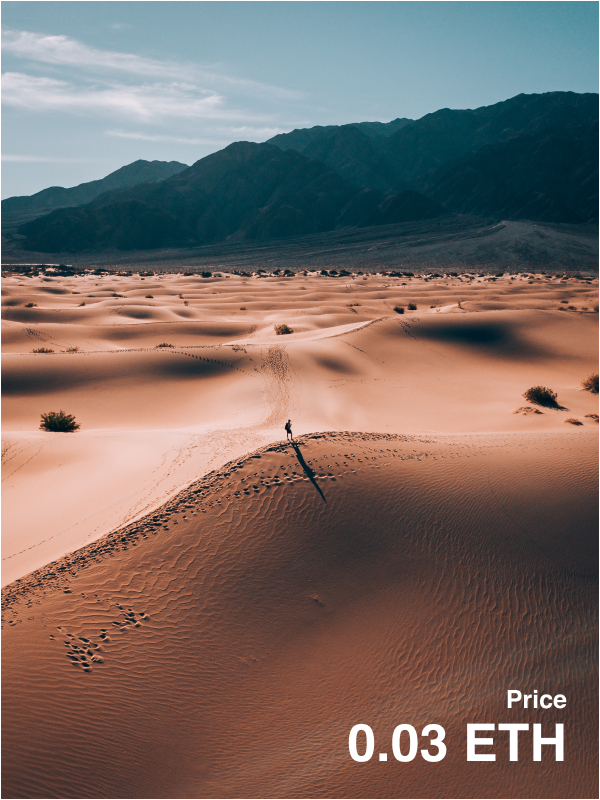 What do you hope that collectors will feel when viewing your art?
Art is often subjective, such as viewing the glass as full or half-empty. The photos are open to different interpretations, one collector may have a different view from another collector, and so forth. The collection is meant for a bigger purpose and that is to allow the audience to look deep into themselves, inspire them to go that extra mile, or let them know that I've felt what you've felt before and that everything will be okay.
How do you choose what to mint as an NFT from your portfolio?
As an artist, my style is constantly evolving. This is an early collection of my work that I put together exclusively for Vault, which ties holistically to the collection themes.
What's the best piece of advice you have to give to creators interested in minting their first NFT?
Prior to minting your first piece, make sure you have a defined style that you are known for. This will come with time, but it will make your launch even more successful. Good engagement with your fans is also critical, I find that Twitter has been great for Web 3.0 and also for organic growth. Collections seem to be the best way to attract a wider audience vs a single mint. However, I have seen artists put out 1/1 art that has been very successful through SuperRare.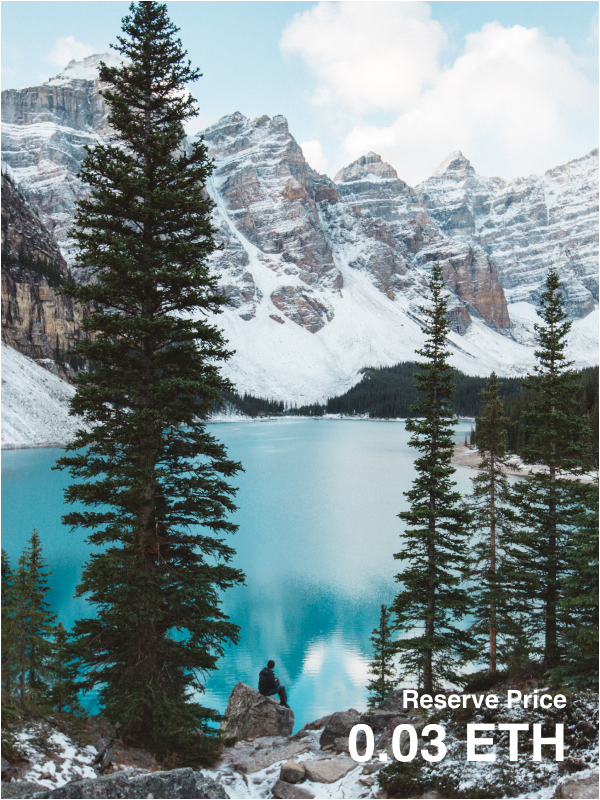 Where do you look for inspiration when creating?
For inspiration, I often catch myself finding it through architecture, design, sounds or personal experience. It is a combination of factors that have resulted 
How do you make sure to stay informed when it comes to NFTs? Any useful resources you can share with the community?
I would say Twitter is a great resource for NFT information. There are a lot of communities that have spurred recently due to the crypto and NFT boom such as metav3rse, probably nothing, etc.. Chances are most of your favorite creators/artists are now wrapped up in the NFT world, and following them will provide you with useful information about what is to come. 
When you need a break from creating, what do you do for fun to get the creative juices flowing again?
I am always taking breaks during my creative process. I think you need a balance of the two in order to create your best work. For fun, I like to play sports and be active. I also really enjoy learning as much as I can about cryptocurrency and NFTs. I truly believe that blockchain technology has immense applications and we are just scratching the surface. 
If you could collaborate with any artist, who would it be and why?
It would be an honor to collaborate with the Weeknd. A lot of my artistic style and inspiration derives from his music and story. I think the two of us would be an unstoppable force
Are there any exciting projects on the horizon?
I am currently focusing on film directing and I am hoping in the near future to release a short story that is near and dear to me.
Follow Soto:
VAULT 
Twitter 
Instagram
Check out our previous VAULT creator highlights:
Iryna iSky 
Elnaz

Related