500px from its origins has striven to make art accessible, provide opportunities to creators, and offer a diverse selection of content to its audience. 
VAULT is more than an NFT marketplace, it is a community built by creators to enrichen the creative community; creators and collectors alike. It provides a new opportunity for a monetary reward for creators while also getting access to valuable resources such as guides, articles, and support from 500px to help navigate the world of NFTs and cryptocurrency. 
The launch of VAULT beta is a new opportunity to discover even more forms of art. The platform will highlight a diverse group of creators and provide collectors with high-quality art including Collections that feature Corbis historical archives- some of the world's most famous images. 
Why we entered the NFT Space
In today's world technology is ever-changing and at a rapid rate. Our company's mission is to meet the landscape that best serves creatives and to stay at the forefront. NFTs provide a new stream of income for creators, whether professional or hobbyist, and also reward the collectors among us who value original and unique artwork.
Our experience in the photography industry has taught us many things; creativity deserves to be recognized and respected, creative labor is extremely valuable and makes our world a better place and that community is a vital tool to success. 
When we give creators the opportunity to mint their work and have it exist as an NFT we are helping them be part of a growing and lucrative community. While collectors can buy and trade rare and exclusive NFTs that won't be found anywhere else.
How VAULT is a different experience
Creators won't be stuck in a heavily saturated market, they will have the opportunity to be seen. The artwork that is available to collectors is curated by a talented team of editors, where quality is always more important than quantity. The content that is offered is unique and doesn't follow any of the latest fads.
VAULT will also offer select works from the Corbis collection, giving collectors the opportunity to own a piece of history.
The initial launch is the beta version of the platform, we will reiterate based on users' experience and feedback to be sure to deliver a simplified version for tokenizing creative assets and doing so in a way that's reliable, consistent, and easy to understand whether you're an OG or a Noob. 
VAULT will marry function and beauty, these are not mutually exclusive features but integral to a smooth experience when creating or buying NFTs. The beta version of the product will be strengthened on an ongoing basis, introducing new elements to the user experience and enhancing the interface with new technology.
In addition, we created VAULT for everyone. We've gotten inspiration from classical art galleries and the nature of exhibits but abandoned the elitism that can often be connected to it. Our NFT platform invites anyone to engage with it, whether a creator or collector and helps newcomers learn the ins and outs of the NFT world.
VAULT and Corbis 
The Corbis archive is known as the most significant commercial historical archive to date. Founded by Bill Gates in 1989 the archive is currently housed in Iron Mountain with 20,000 sq ft of archives. 
Corbis provides access to significant moments in history from world events to pop culture and creative content. The images contained in the collection are iconic and universal yet there are many hidden gems. The inherent scarcity of historical art lends itself well to the technology dimension of NFTs. Giving access to this content on VAULT will allow anyone to have the chance to own a piece of history. 
For the launch of the VAULT beta, we will be releasing four iconic images that pay homage to photography. Stay tuned for more details on that next week. 
How NFTs are changing the creator landscape
Non-fungible tokens are digital assets that use blockchain technology to provide proof of provenance for digital artworks. This allows collectors to own photos, GIFs, and videos (the list is endless) in a way that would be impossible otherwise. Simultaneously, the creator's imprint stays on the work and leaves a clear trail, enabling them to earn money from the sale.
This year, NFTs represented 2% of the art market- and a third of online art sales! This is a significant portion of the art world and marks the entrance of NFTs into the mainstream. The rise of the NFT has allowed artists to achieve superstardom in the metaverse, in only a few months billion-dollar brands have come to fruition and lives continue to be transformed.
NFTs allow amazing opportunities, yet most of the creators making sales of large monetary value are male. That's why VAULT decided to launch by highlighting women creators making waves in the creative industry. Historically opportunities in tech have been kept from women and in 2022 this inequality should no longer exist. Some females have managed to establish themselves in NFT spaces by carving out their own niches, take Krista Kim's 3D art for instance. When an industry has an extremely large male presence it can make it hard for the female voices to be seen and heard.
Only around 16% of NFTs are owned by women according to an NFT market report by ArtTactic. VAULT is taking steps to even this playing field, and the potential is endless since NFTs can represent every art form.
Meet our Creators
Iryna Kovalchuk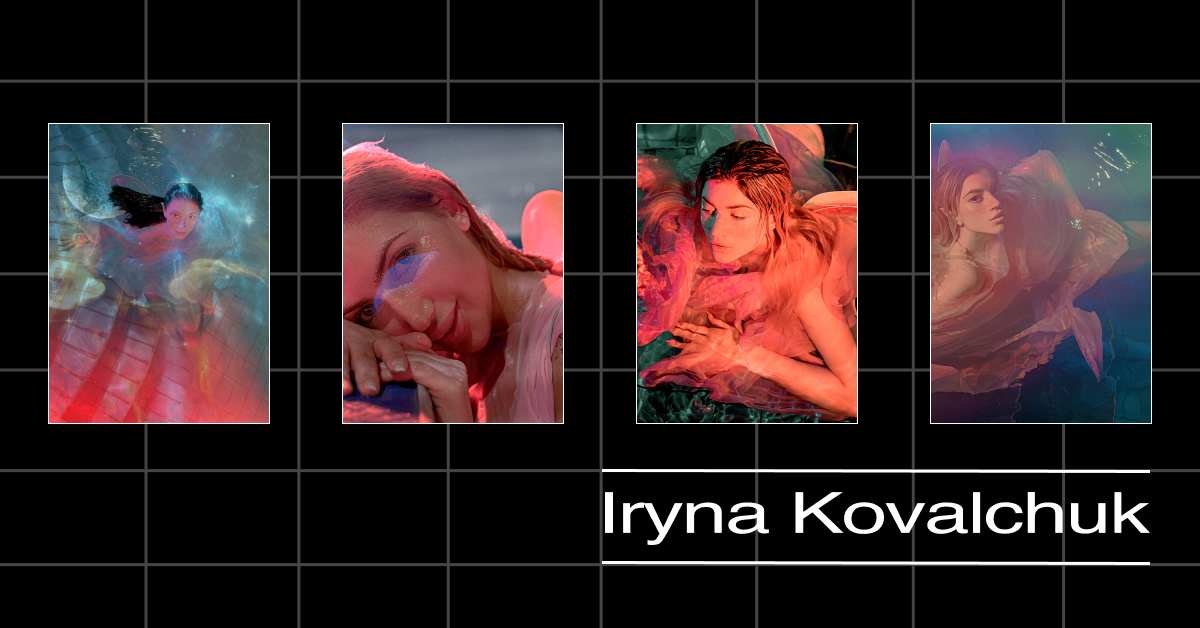 The Ukrainian creator, known as ISky, has been working as a photo artist for several years. Her first offline exhibition in 2021 was represented in the National Ukrainian Museum of History and Art, focusing on loneliness and aiming to help people use loneliness as a source of energy. The creator then went on to create her second exhibition, Raw, about the source of energy. Eager to continue to diversify ISky created the photo book Secret Shot about panic attacks and has helped mentor other creatives. 
In support of her country, proceeds from the sale of her NFTs will be donated to support the Ukraine relief effort.
Pam Lau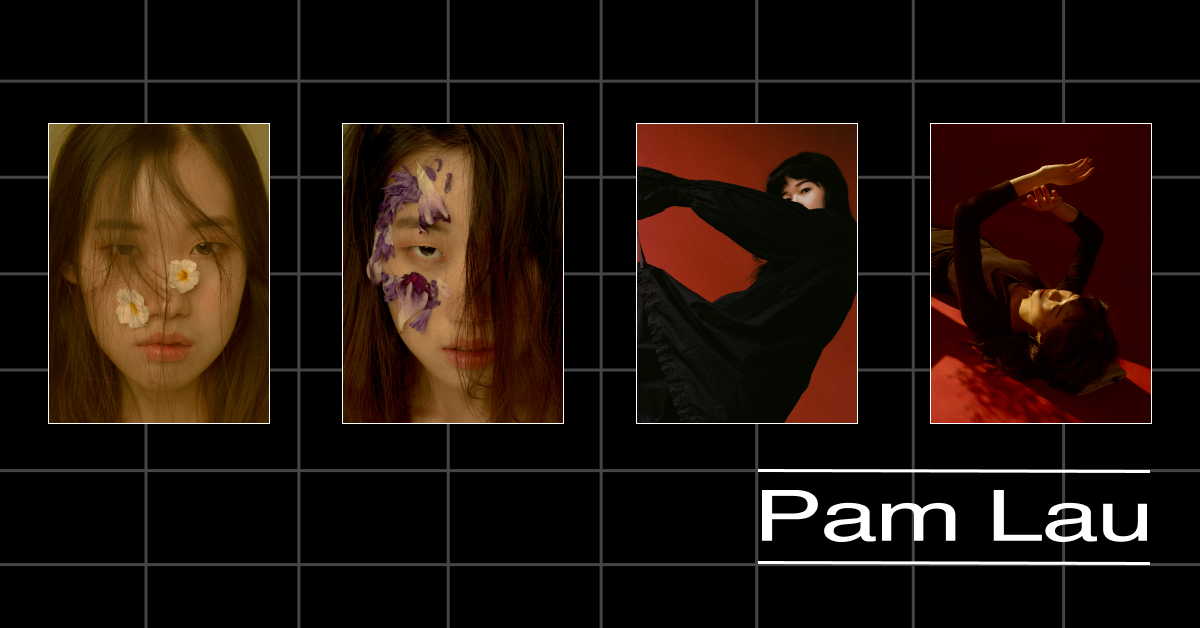 An independent photographer based in Toronto and Montreal. Pam is a recipient of the Applied Arts Young Blood Photography Awards and has been named one of five photographers to watch in a 500px spotlight on Asian Heritage Month. The creator is a co-founder of Ecru; an educational grassroots initiative supporting emerging marginalized creatives as well as an Ambassador for Canon Canada.
Growing up quite shy, photography became a safe space for Pam to exercise her authority and voice. She considers all photographs to be in essence, forms of self-portraiture. Art is a reflection of the culture of the times and evolves as technology does, for this reason, the creator is excited by the autonomy the NFT space allows.
Julia Wimmerlin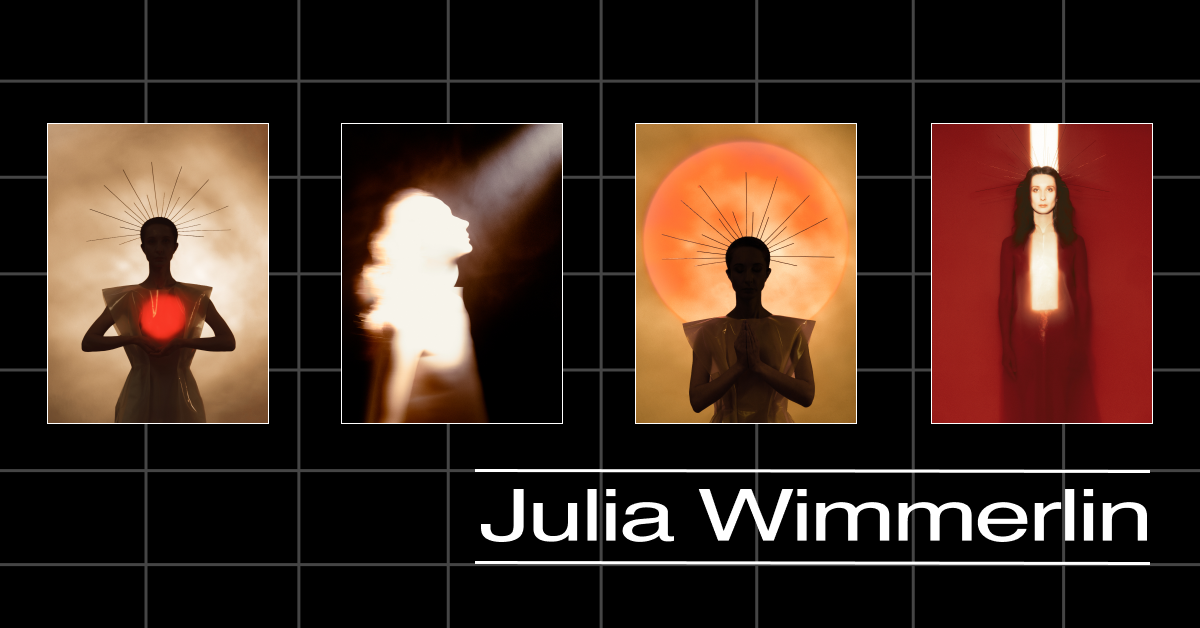 The creator with a strong marketing background, leveraged her skillset to connect with audiences back in 2014 when she launched her photography career professionally. Julia has a diverse portfolio of both commercial and creative content. Her passion for photography has led her to teach courses, happy to share tips and tricks she has learned from working as a creative for editorial, corporate or private clients.
Madeleine Gross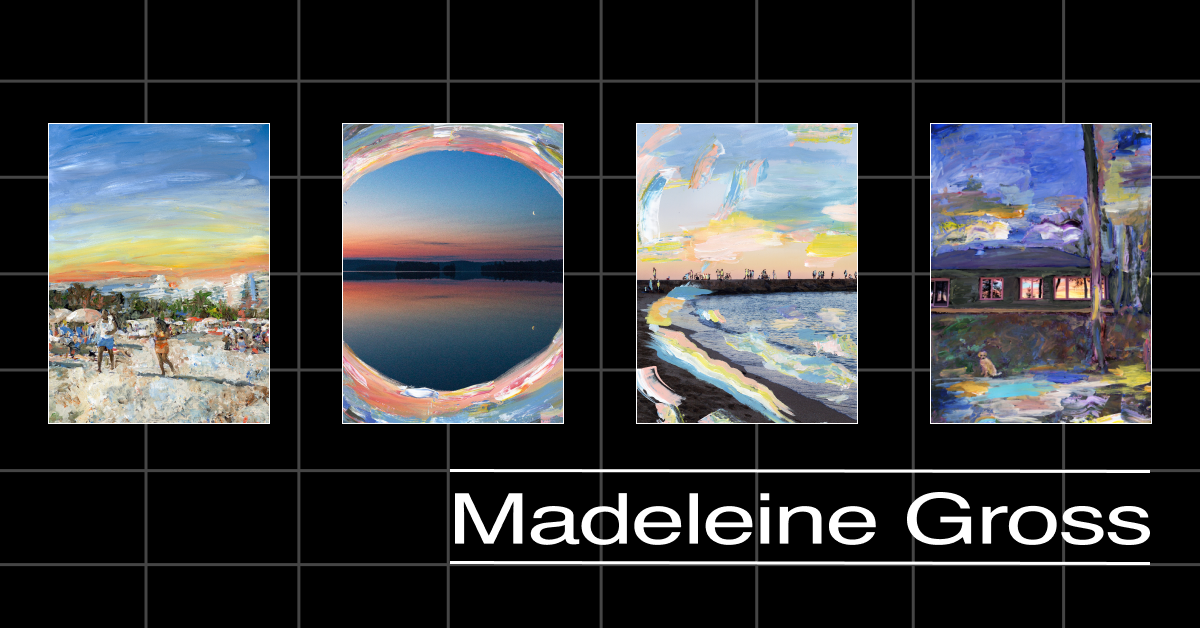 A Toronto-based artist who combines photography and painting to represent how we live in both reality and fantasy. She photographs idyllic scenes from across the world and paints vibrant strokes over selections of people, objects, and landscapes. The result is a unique aesthetic: part photo, part painting, photorealism, and abstraction in one frame. The blend of styles illustrates the fantasy and daydream of the human experience. It comments on how our emotions and expectations color how we see people and places.
Elnaz Mansouri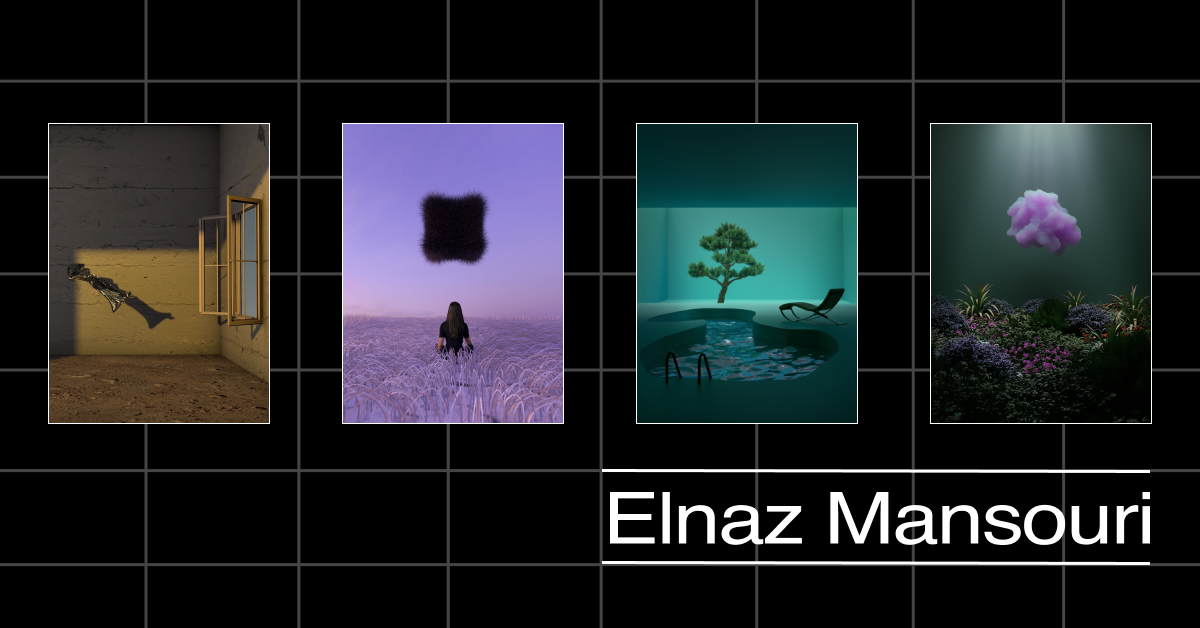 A multimedia artist practicing in the fields of 3D Art, Photography, AR, and VR. She received her BFA in 2013 at OCAD University, Toronto, and is currently completing her MFA at the Iceland University of the Arts. Elnaz focuses on abstracting and re-imagining environments and spaces while experimenting with conceptual ideas inspired by Magical Realism. 
After the beta version and iterating on the perfect final product the VAULT platform will aim to be an accessible place for all types of creators, collectors, and art lovers. The experience will be intuitive so that knowledge of crypto technology isn't necessary to know how to purchase and enjoy art in the NFT world. 
The Non Fungible nature of an NFT is what attracts collectors and the utility of owning it is the true value. VAULT will aim to offer rights and privileges outside of that digital token ownership that sweetens the deal.
Check out these articles to get to know more about the NFT landscape:
What You Need to Know About NFTs as a Photographer
The 500px guide to understanding NFT and crypto buzzwords
How NFTs Protect Artists
What to Consider When Buying NFTs
How to Price your Artwork
How to Safeguard your Artwork or Art Collections
Related