Share your holiday photos and videos with family and friends. Zonerama is a free online platform that provides users unlimited space and encourages them to upload photos and videos where they're securely stored and shared. You do not have to be a user of Zoner Photo Studio X photo/video editing software. There is no charge and it's simple and easy to use.
Nowadays the offer of something free is often regarded with suspicion and distrust. It's understandable, unfortunately. Rest assured that Zonerama is completely free to use and there are no hidden costs or "in app charges."
You may be offered the option of downloading a free trial version of Zoner Photo Studio X and, if you like it, subscribe to the Windows-based editing software for $5.99 per month (or $59.99 for a full year). Considering the completeness and capabilities of ZPS X, six bucks a month is a bargain. More than 10 million people have downloaded ZPS X, so if you decide to sign up you'll be in good company. Anyway, you have nothing to lose.
That said, if you are a Zoner Photo Studio X user you have a couple Zonerama-specific advantages. You can edit and export photos directly from within the ZPS X program, for example. Additionally you enjoy unlimited 4K video support (using the AV1 codec, no less) instead of the max 5-minute limit (per video) imposed on nonsubscribers.
While the space is unlimited (you can upload as many photos as you want) there are some restrictions, but they're more than generous and compare quite favorably with similar platforms. Photos are stored only as JPEGs in sRGB color space, and the maximum dimensional size is 20,000 pixels. The data limit per picture 200 MB.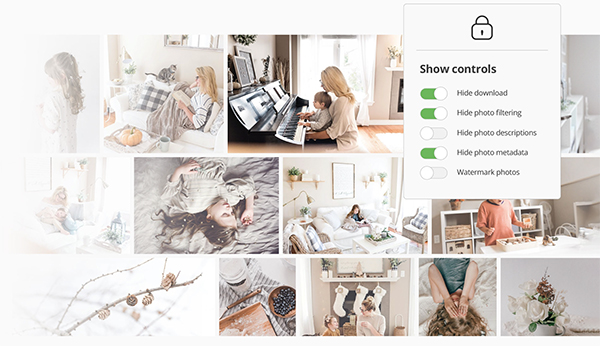 Photo and video files stored on Zonerama are secure and can be shared safely. Users select custom privacy and sharing settings, so you're in control of who has permission to see what. You can even hide the metadata. Users can also share albums, so the whole family can contribute to the collection of holiday photos, for instance.
What's the catch?
I haven't found one, and I'm well established as a Doubting Thomas. The ultimate parent Zoner is a very large Czech-based company that pursues multiple avenues of commerce related to internet activity. Here's a link to their website. Zoner has been in operation since 1993, nearly 30 years, and has established a sterling reputation throughout Europe and most of the world.
Zoner's Windows-only photo/video editing program, Zoner Photo Studio X, is presented as an alternative to Photoshop and Lightroom. Zoner Photo Studio X received two prestigious awards for Best Photo Editing Software from the world-renowned TIPA and EISA associations.

Conclusion
Open a Zonerama account and begin storing, organizing and sharing photos and video online for free. I did, and I've found the platform to be reliable, fast and fun. Security was a major issue for me, but I'm confident that my images are safe and protected.
—Jon Sienkiewicz